Our Business
Enviromental Protection

We are moving forward together with regions, the planet, and the future.
Our efforts towards the environment are an important issue for Miwa.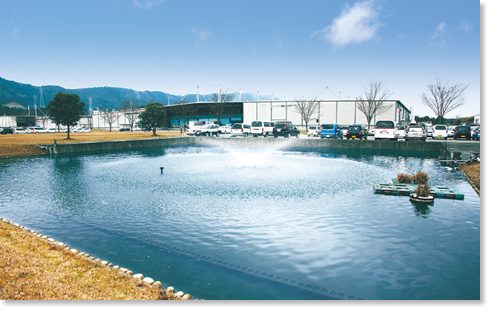 Discharge pond

"Providing safety and security to our customers with our high quality products, and making a positive contribution to society in order that you can enjoy a comfortable lifestyle"- we hold this corporate philosophy in high regard, and a major issue for us is the protection and improvement of the environment, which is the foundation of a secure and comfortable society. To this end, we established a special Companywide Environmental Protection Committee made up of staff from throughout the organization. This is making proactive, ongoing efforts to achieve reductions in the company's environmental burden in all stages, from development through to disposal.

We are working to prevent global warming in all stages of our operations, by aiming for longer product life in the development step, and improving the product cycle, both of which will reduce CO2 emissions. We have put forth a 30% reductions target, and are promoting the concept of reduce, reuse, and recycle. Additionally, legally mandated levels for BOD and COD in waste water are 120 ; however we have achieved 10 , and we are striving to reach 8 . Activities such as these have been recognized by our receiving ISO14001 environmental management certification.

As well as using our products and activities to conserve and improve the environment, from its viewpoint as a corporate citizen, Miwa is actively participating in improving the society and regional environment. Four times every year, we hold a cleaning day in which we carry out beautification of the area around our plants. We also hold a production fair that is open to the public, and are working as a driving force in the local community. Additionally, we have opened one part of the Tamaki Plant to the local public to be used as a recreation area.
Cyclone dust collector

Wastewater processing system